PlayerJS
Make an awesome player for your website
Online Builder
More than 500 settings in the online visual designer
Just one file
The player is assembled into one .js file from the modules you want
Everything you need
HLS, DASH, YouTube, Airplay, Chromecast, 360°, VAST etc
Decentralized
You can download and self-host the player (it works offline)
Free
No watermarks or ads
Millions of people around the world launch players created in PlayerJS every day
How it works?
You can easily build your HTML5 player in the PlayerJS builder, download the .js file and install it with a single line of JavaScript, iframe code or a Wordpress plugin. We also have cloud hosting for players in the PRO.
Can i upload video or audio?
PlayerJS is a player builder, we don't host content. You can create a player and load content from your server, YouTube, Vimeo or Dailymotion.
What can be played?
You can play all that browsers support now. Usually used MP4, MP3 files or HLS and DASH streams. We also have integration with YouTube, Vimeo and Dailymotion. We also support DVR, Airplay, Chromecast and Webkit PiP mode.
Can i use it for Wordpress?
Any watermarks?
No logos, ads or watermarks in the free version at all. We do not control the players — they work completely autonomously and do not contain code that can be used in an undesirable way in the future.
Can i show my advertising?
Yes, you can use your ads in VAST or VPAID. PlayerJS is used by large advertising networks, so we are aware of all advertising standards.
What stats are available?
You can easily enable Google Analytics. PlayerJS also has time tracking if you want to control the playback depth for individual users.
Do your players have an API?
Yes, there is an open JS API. You can receive all player events and send commands via JavaScript.
What about the paid version?
The paid builder version has more features for creating complex interfaces. We don't have a regular subscription. You can buy a PRO, create your own player and not renew the subscription after installation. The player will continue to work without restrictions. You can use the free version in commercial projects.
Do you have any support?
Sure, we will be happy to help and answer all your questions within our competence.
Choose a skin
These ready-made skins are created in the PlayerJS builder. You can use and edit for free
Video
Audio
This template is designed to demonstrate a second (parallel) audio stream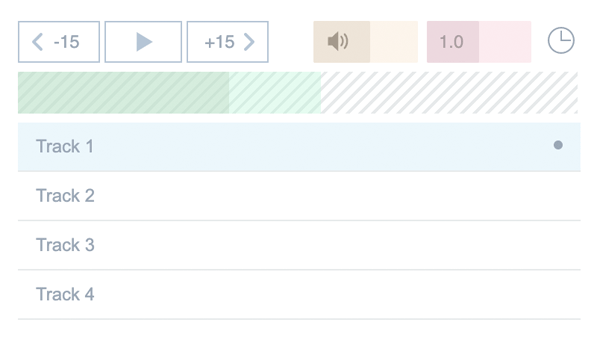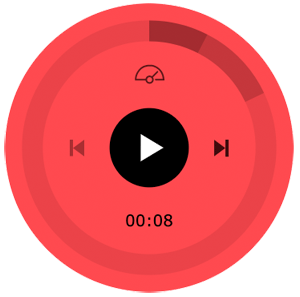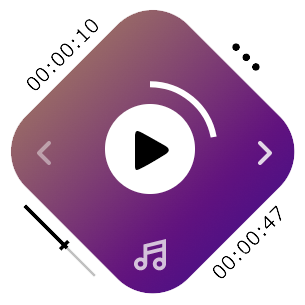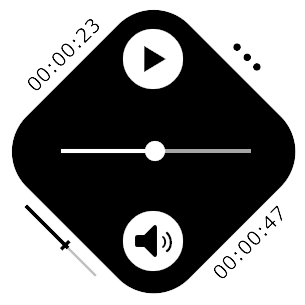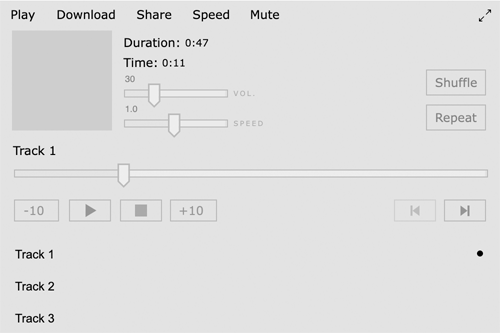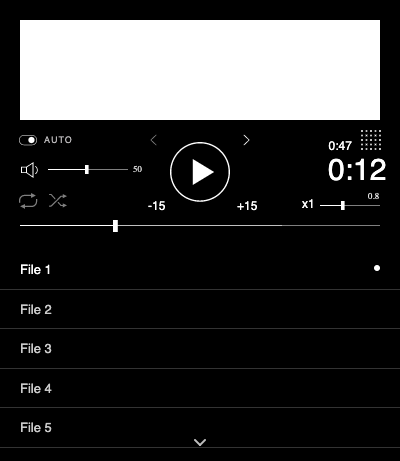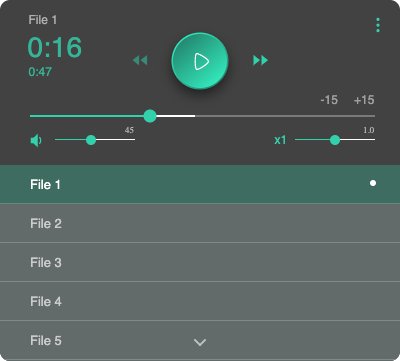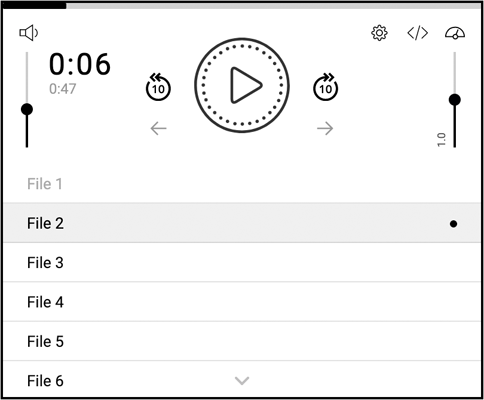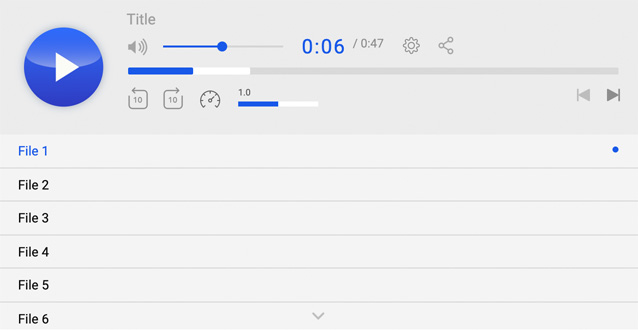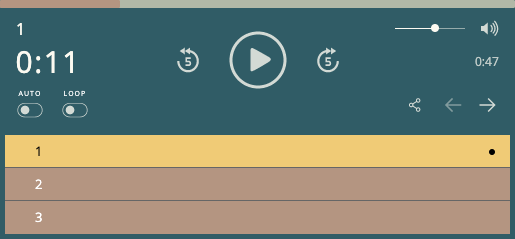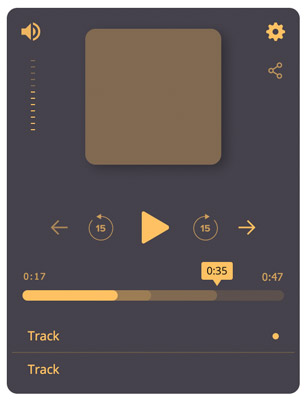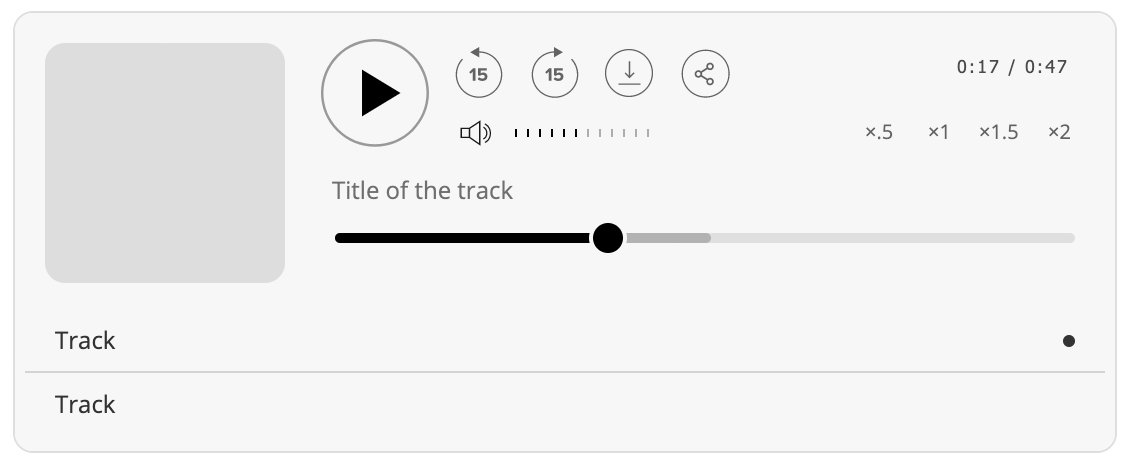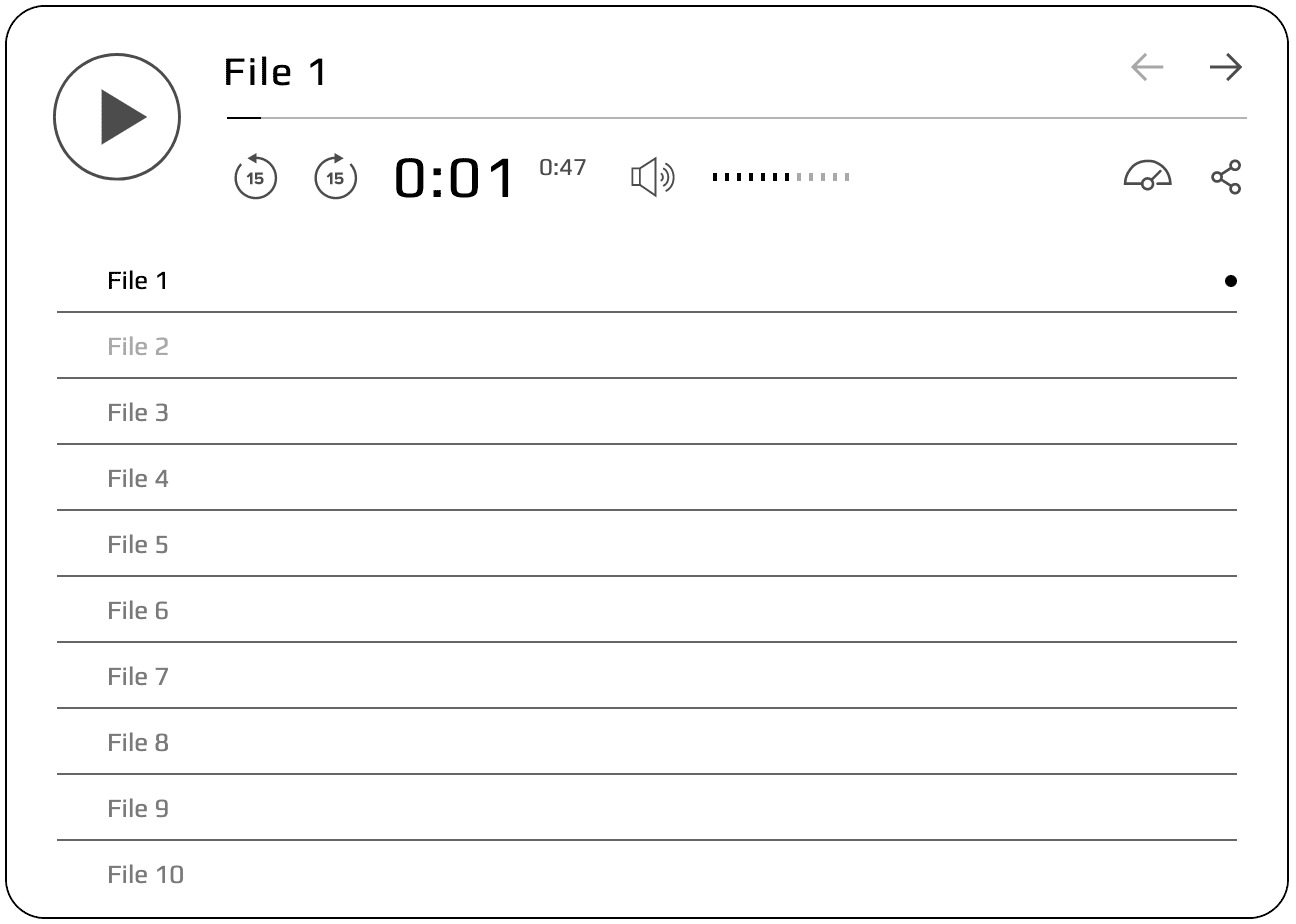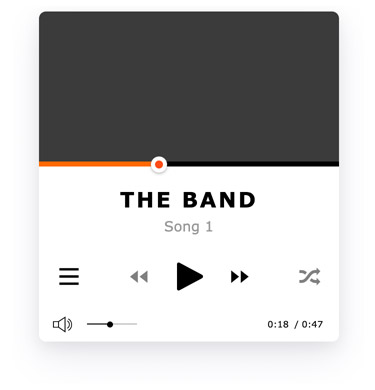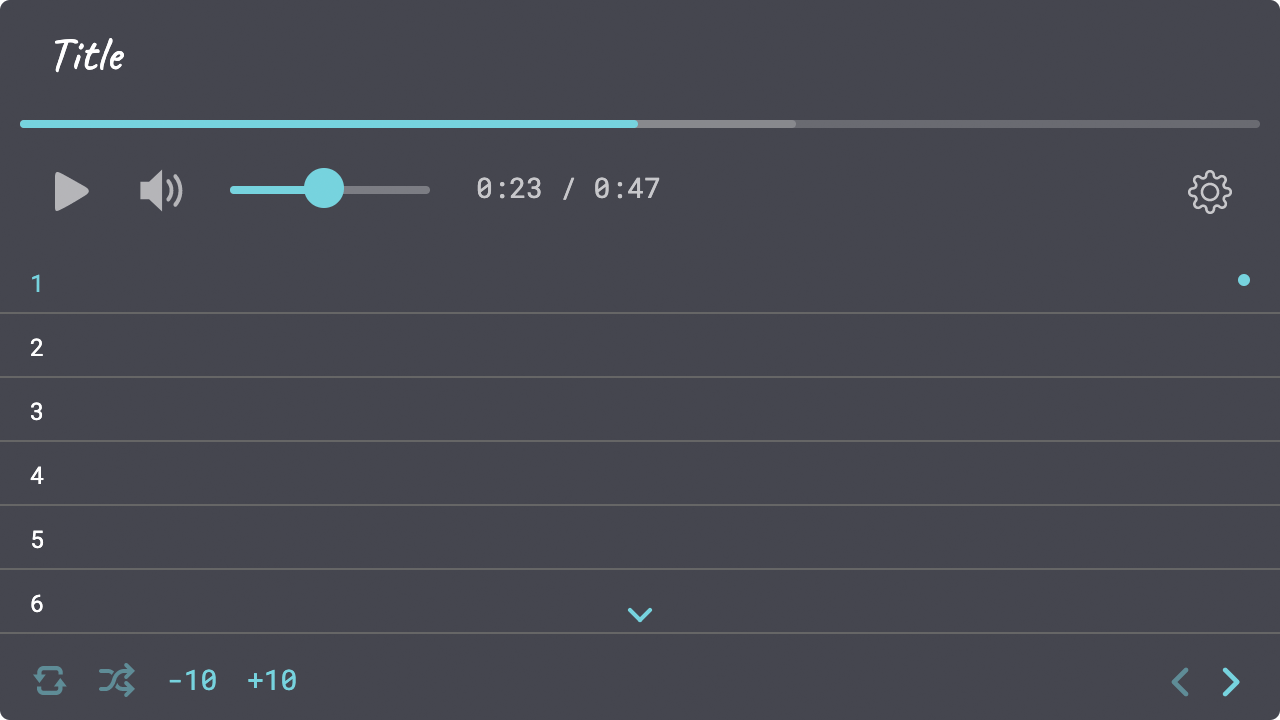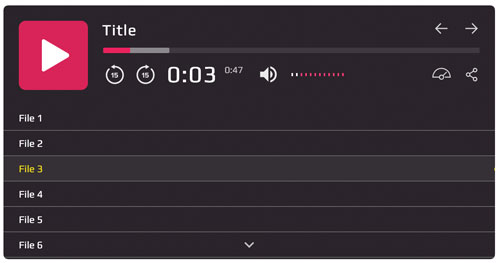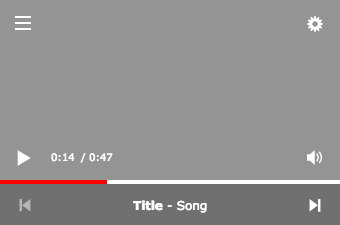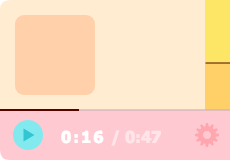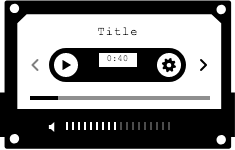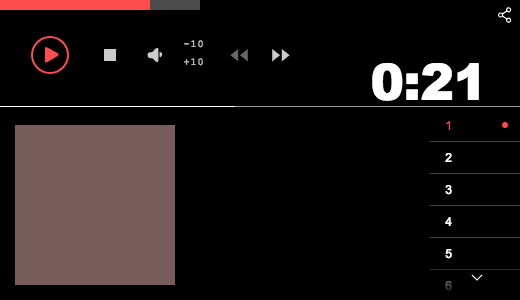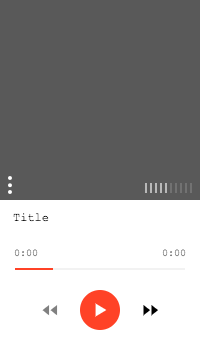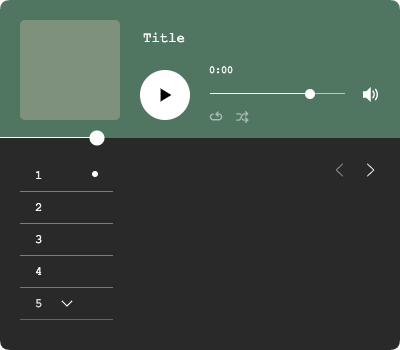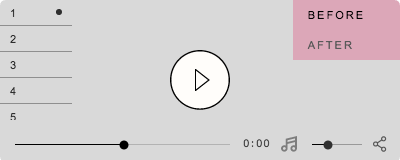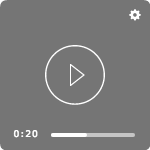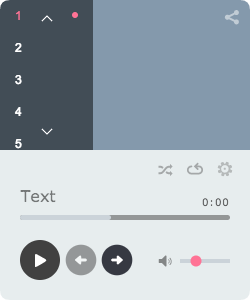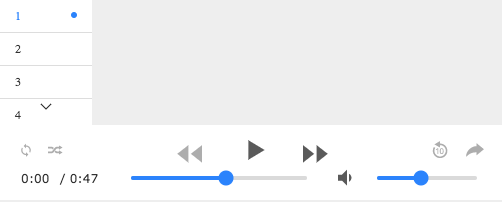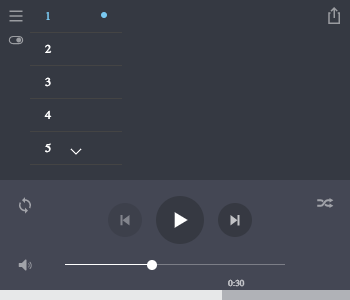 Reviews
To say this player has advanced features is an understatement. It's absurd that the creation of one is so easy yet it offers everything a person could ever think of.
4Lajf
PlayerJs is best JS Player out there supporting diverse need for player. We would like to playback HLS video which has multiple audio track. It has support right of the box also it is very easy to customize.
SAMEER DUBEY
PlayerJS is a game-changer for my website. Its feature-rich, user-friendly design and excellent performance make it the ideal choice for media playback. Highly recommended!
Sanne D
The PlayerJS is good player for newbie, it have a lot feature with many customize for you. 9/10 for satisfaction
Hoang Truong
It's a truly unique and brilliant idea on its own. Every developer knows how painful it is to develop custom video players and deal with all the 3rd party player SDKs and stupid browser policies and bugs. These guys are taking all the hassle away for me and providing production-ready players at the click of a button, definitely worth every penny you pay for their pro licenses!
Can G.
I've used many players but it's really an excellent library for youtube and other types of videos!
Can Özkan Özarpacı
PlayerJS is amazing, when I found it I couldn't believe it. It has all the features a professional player needs and much more. The support also enchanted me, they are always ready to help with anything.
Gileno
Playerjs is one of the best players in the world. I love it too much. Recommending all to try this for any entertainment / educational projects.
Sk Md Arif
This is hands-down the best JS player out there with every conceivable feature you might need from basic functions to advanced features difficult to find (or at least out of date support) in open-source projects. It's worth every dollar for the PRO features but even the basic version is more than sufficient for most sites needing to display or stream video. Setup it straight forward and visual to create your own special build. I reported an issue and it was fixed within a few hours so the support is some of the best I've received for any product. Really impressed and will suggest this player to anyone fighting with the open source players out there when it comes to ease of use and advanced features.
Werner van Deventer
More Testimonials
PlayerJS.com
You can create your own HTML5 player in the PlayerJS builder for your website with no-code level for free. Try to create a video or audio player with all modern technologies. We offer one of the best tools for creating and customizing online players.
© 2023 PlayerJS
hello@playerjs.com
❤️